Post by Creepy on Nov 18, 2011 20:04:46 GMT -4
Those damn pot smoking hippies had to go somewhere after Peter Kelly's nefarious backhanded move to trick them into giving up their bunkhouse in front of the Provincial Legislature.
I was threatened with squatting and all that it entails in the camper, so I thought it best to move it out of harms way for the winter. Lord knows how long the 99% would feel entitled to my trailer that I bought with my money that I got from working my job at a large corporation with an excellent safety, human rights, and environmental reputation. (Those bastards!)
The temporary shelter they wanted to erect needed tools and had no instructions. They were lost, no idea what to do. They took a vote, and voted that it was in their best interest that I give them tools and know-how to erect the shelter, because it was for the greater good of society, and that they would like to become stronger and more collective, and join up with the EAC to eventually ban motorized recreation. Or at least that's what I got out of their incoherent ramblings and shabby media relation skills.
After a while, they managed to get this done. Just one guy was working.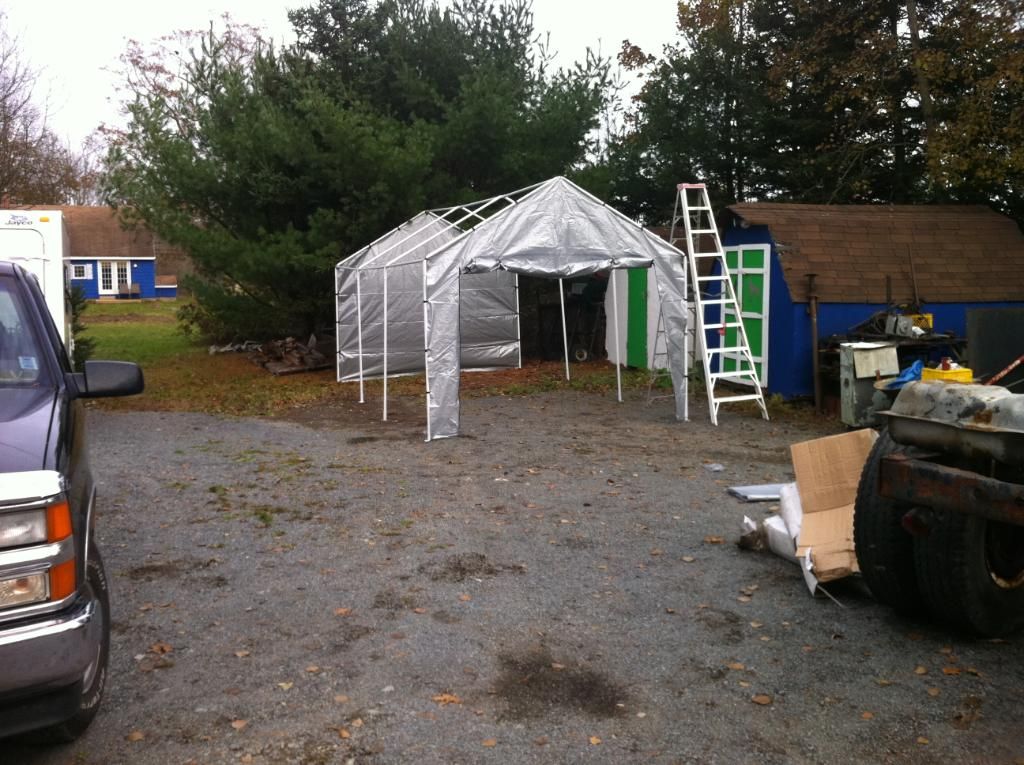 Its a lot bigger than they described.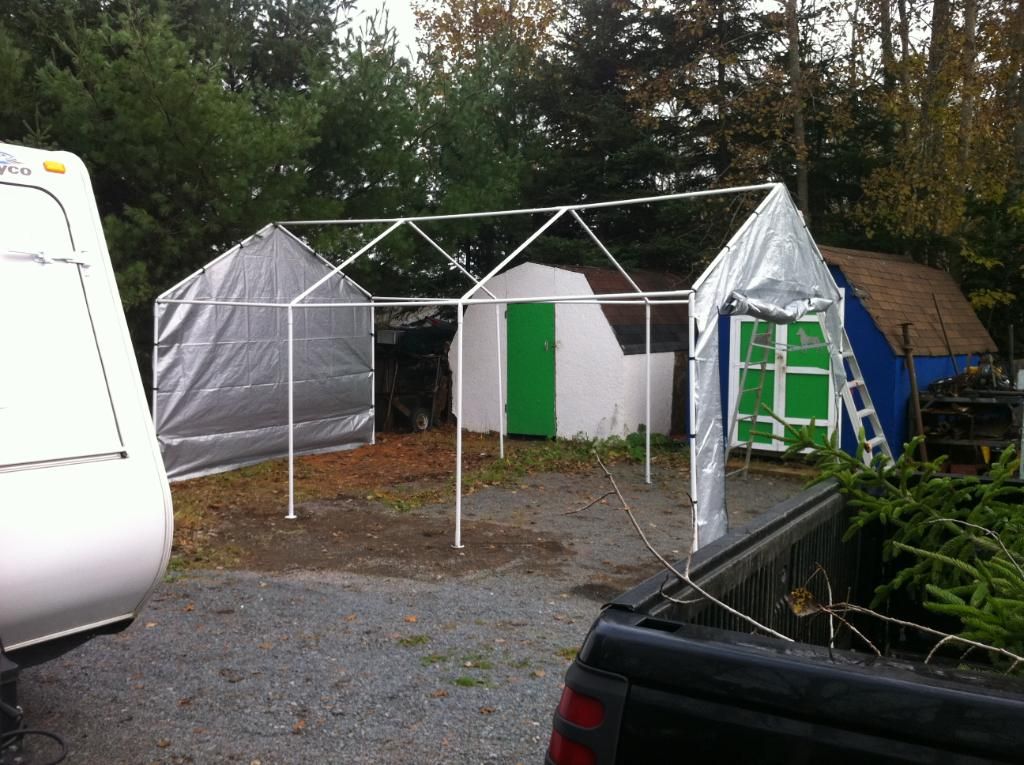 After holding a plebiscite, in which the rag-tag leader got his way again, after a vote he counted, it was a unanimous decision to add tec-screws to all joints (
in the structure
) in case of attack by jackboot thugs and possibility of high winds from black choppers landing.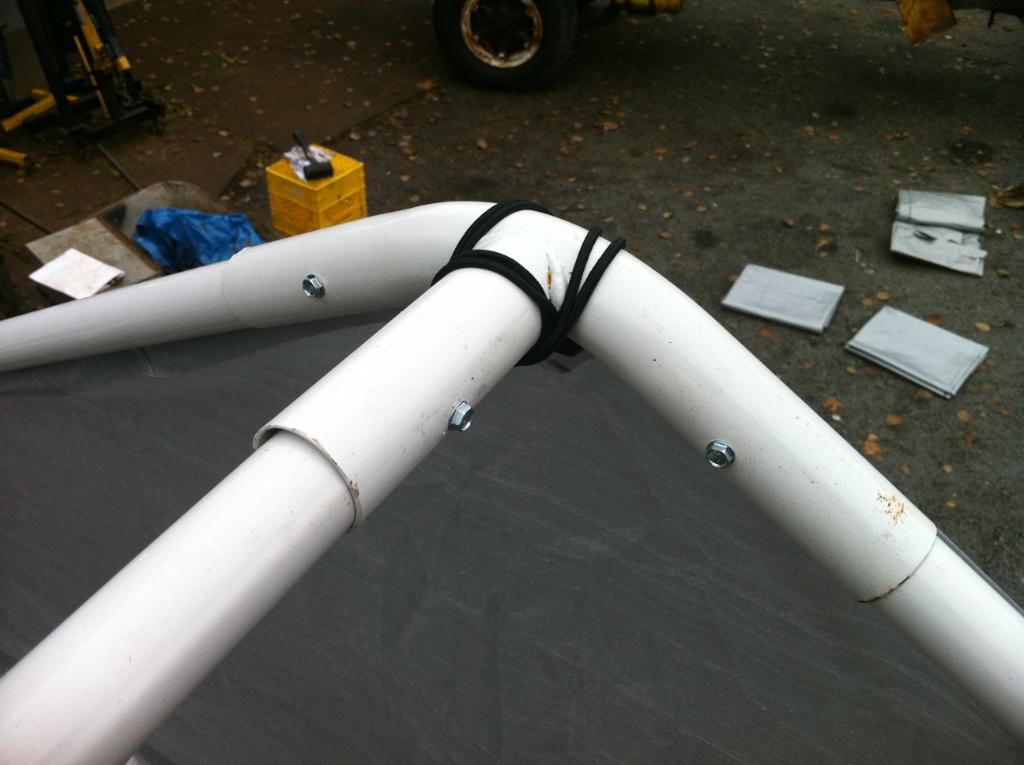 Local contractors were threatened with calls to by-law enforcement over the derelict vehicles on their lots, if they didn't supply some dirt to the protestors, which they were entitled to, because the earth is made of dirt, and we are all in this together.
Once the contractors had finished volunteering, the protestors eagerly scurried in to take possession of the new community center.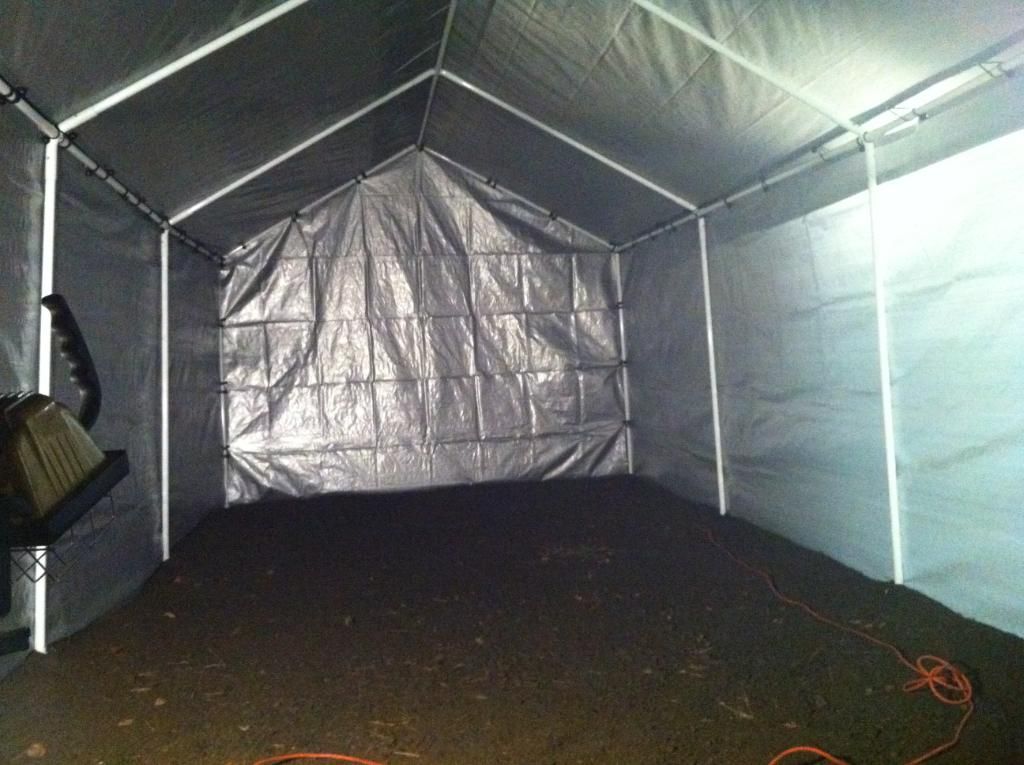 The dirty hippies couldn't wait to get to that back corner. It had been days without privacy. They rolled it around like a cat in the fresh plant-mix I got from Scott. They said it was sustainable.

They are all in there, protesting it up. Stinks like weed, even with a stiff breeze and heavy police presence. I heard there were accounts of sexual activity as well. Disgusting.
That night, there was a huge wind and rain storm, and the zippers ripped off the doors, and water flooded thru the floor, washing the filth from the gravel.
Under cover of night, on a holiday, during a heavy storm, South North Preston Brigade of Highlanders cleared house.
There were many arrests. A lot of the Brigade had warrants against them, and got busted up the road at the nightly drunk-driving stop on Main Street. It was a bittersweet victory.
The temporary shelter had proven it was up to the task of surviving the season, even if requiring a few repairs in weak areas. Junk was immediately piled up inside to make the now vacated building less attractive to future squatters.
;D