Post by badwithcomputer on Nov 4, 2012 20:40:05 GMT -4
Well, I don't have one and this will give me an excuse to organize my Jeep pictures. Everything is done up to this point so there wont be any of this anticipation waiting for updates. Thought I might go about this different and lead into how I got my Jeep. All the way from age 16 to now

Enjoy.
My name is Brandon and this is my story.
The year was 2004, I just got my license and was ready to hit the road. The wheels of choice... The family sedan.
Looks at this beautiful interior!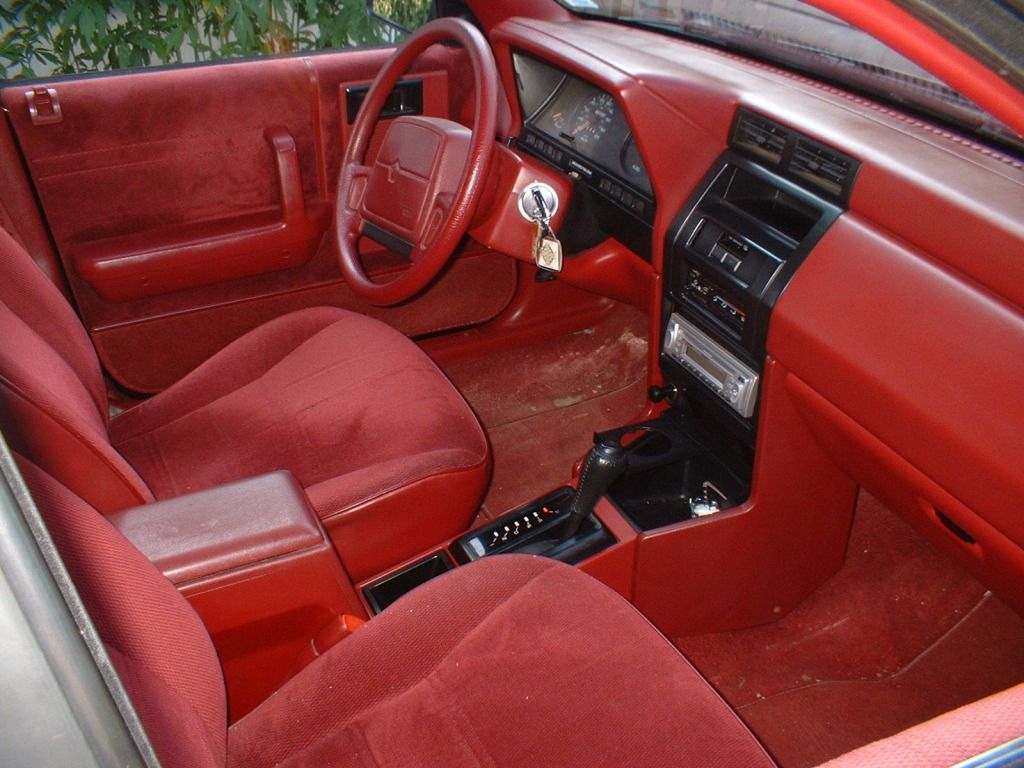 A 1992 Dodge Shadow. 2.2L Automatic. It didn't take long for me to burn the transmission out of this. R to D in the high school parking lot tends to shorten their life dramatically. I did take very good care of it on the exterior though, not bad for being 15 years old at the time
2007 I had been working for a while and saved up some coin. Getting caught up in the Fast and the Furious craze I ended up here.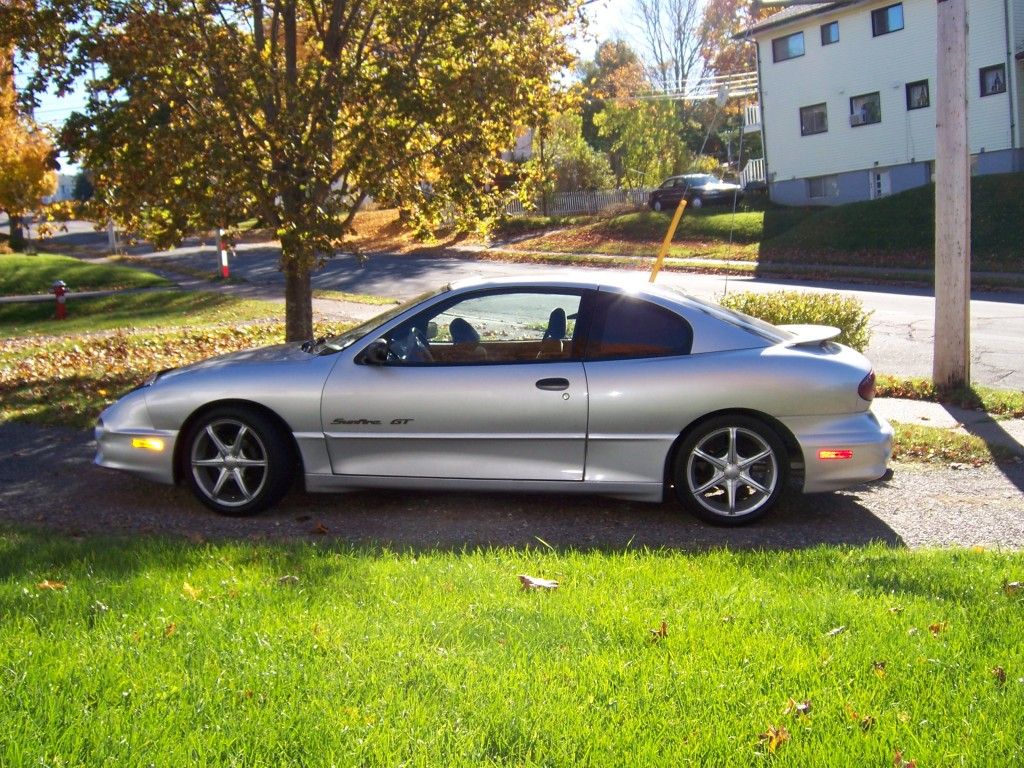 A 2000 Pontiac Sunfire GT 5 Speed 2.4L DOHC. Tinted, lowered 2 inches, 17" low-pro's, Dual straight-through no baffle exhaust, short throw shifter, CAI, 10" subs, Drilled and slotted rotors.
I sold it a year later before the notorious 2.4 "blew up" I really loved that car though, it sounded mean, had some good power and I managed not to ugly it up with stickers and bad window tint.
I ended up selling it for more than I paid for it and went on the hunt to what would be a life changing vehicle.
2002 Jeep TJ Apex. Bought from Colour Cars in Bedford? Bone stock except for an Olympic rear bumper. I believe the previous owner was Matt Pond, someone may know him. Might be kind of cool for him to see this thread if someone wants to pass it along.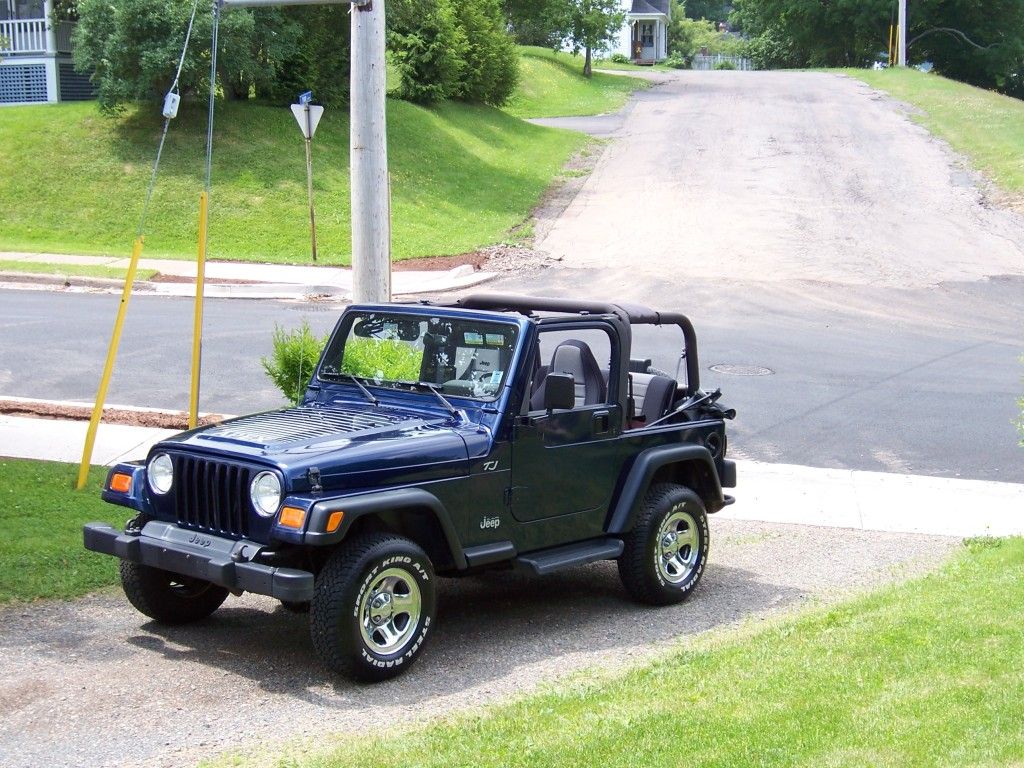 The Jeep came from Saskatchewan (at least that's what the owners manual says) and from what I could tell with my limited knowledge looked to be in great shape!
It didn't stay stock for too long, the first upgrades were some Hella offroad lights mounted to the front bumper (I just recently snapped one off on a tree RIP) and a Dynomax Cat-back exhaust, which I just recently warrantied for a Dynomax VT muffler.
After that, I wanted to go bigger and join the Jeep club that I had heard about.
Next up were some 31" BFG KM's, 2" budget boost, sway bar disconnect and black steelies.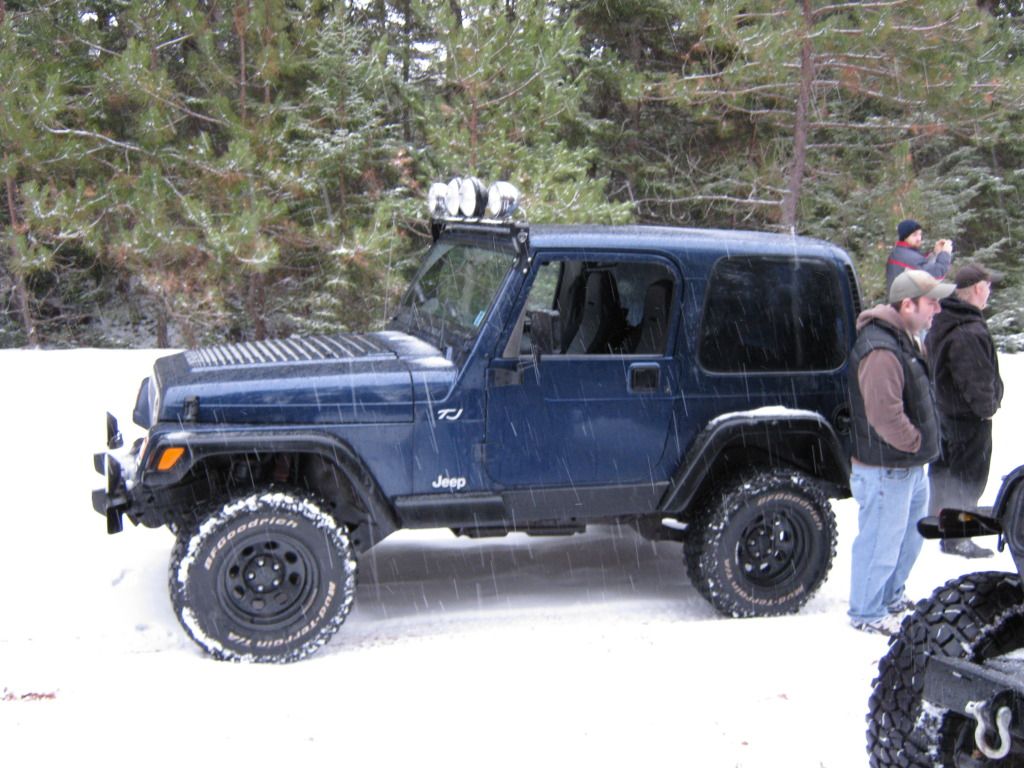 This picture is actually from my very first NSJC North Nova run!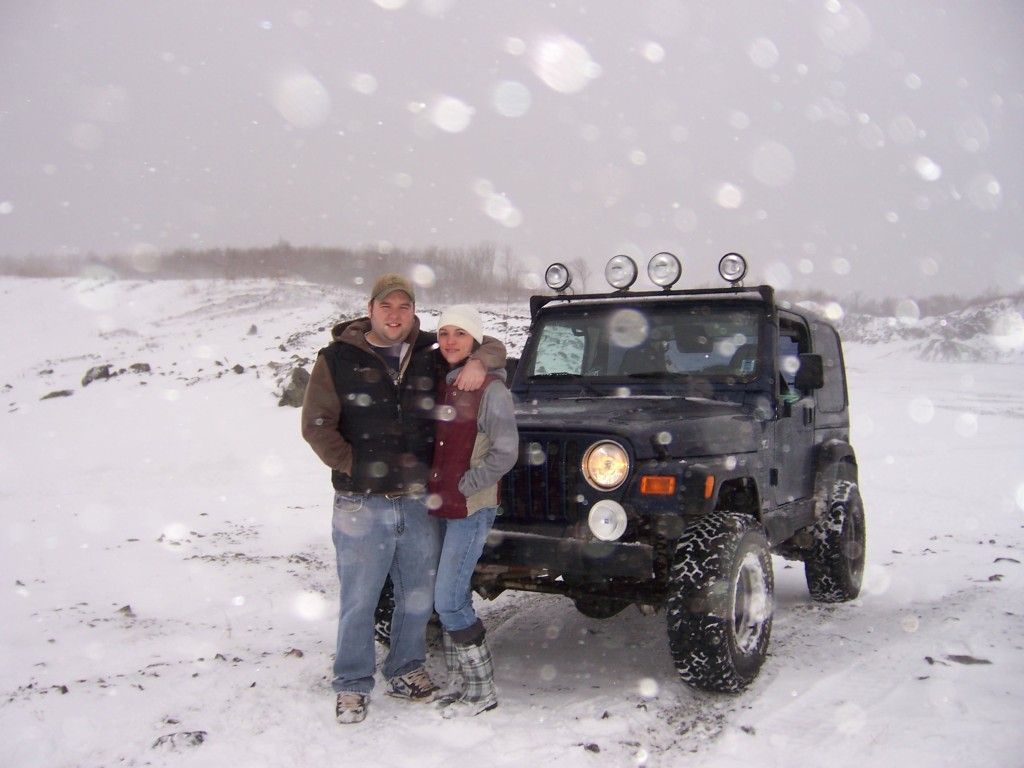 Next up were MOAAR LIGHTS!!!!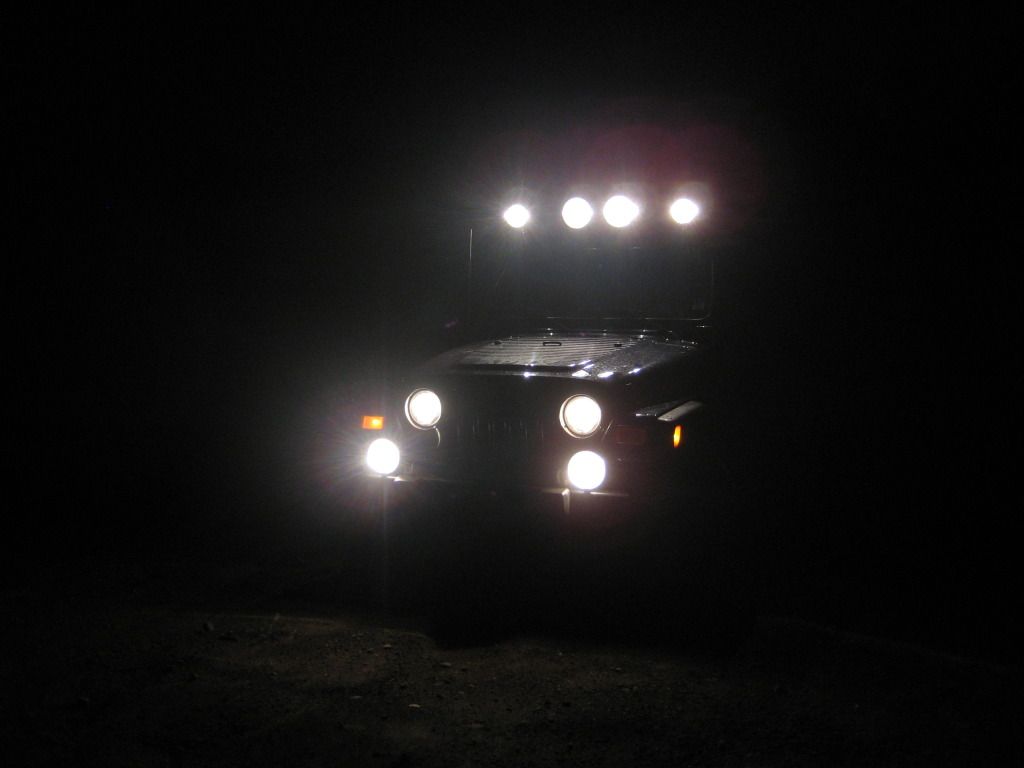 I wheeled with this setup for a year and caught the bug.
Next up was a 4" skyjacker lift and 33" BFG KM2's from Bubba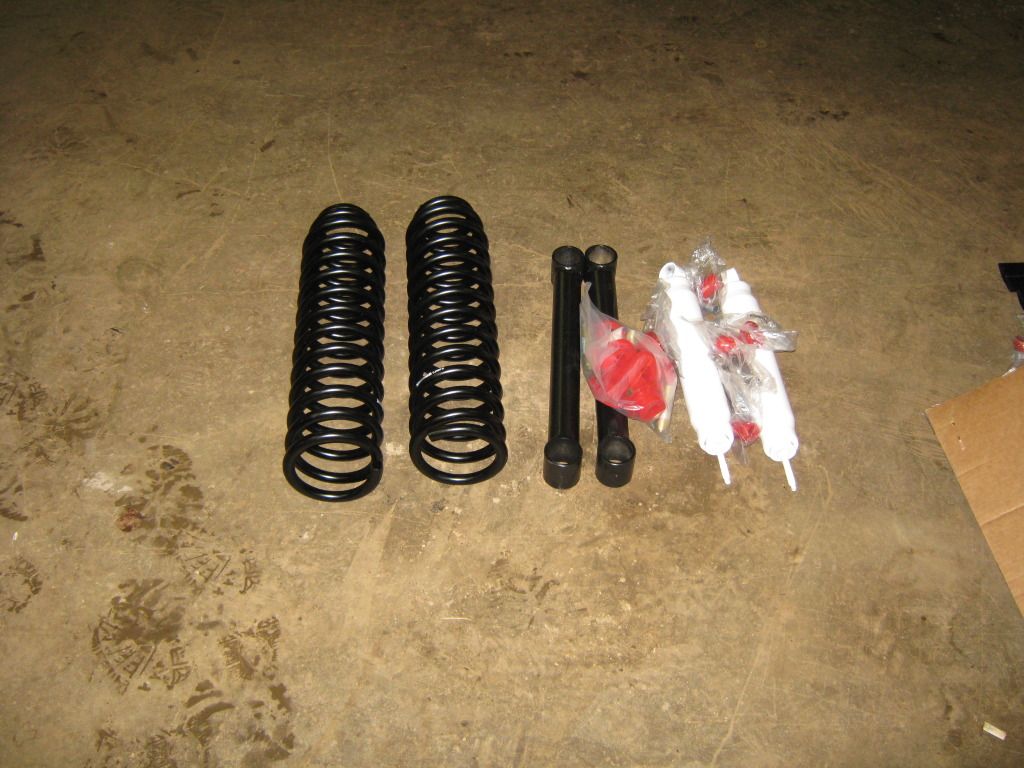 Wont look like this for long!
Apesteguy's and I first bonding moment
Getting my mitts dirty for the first time!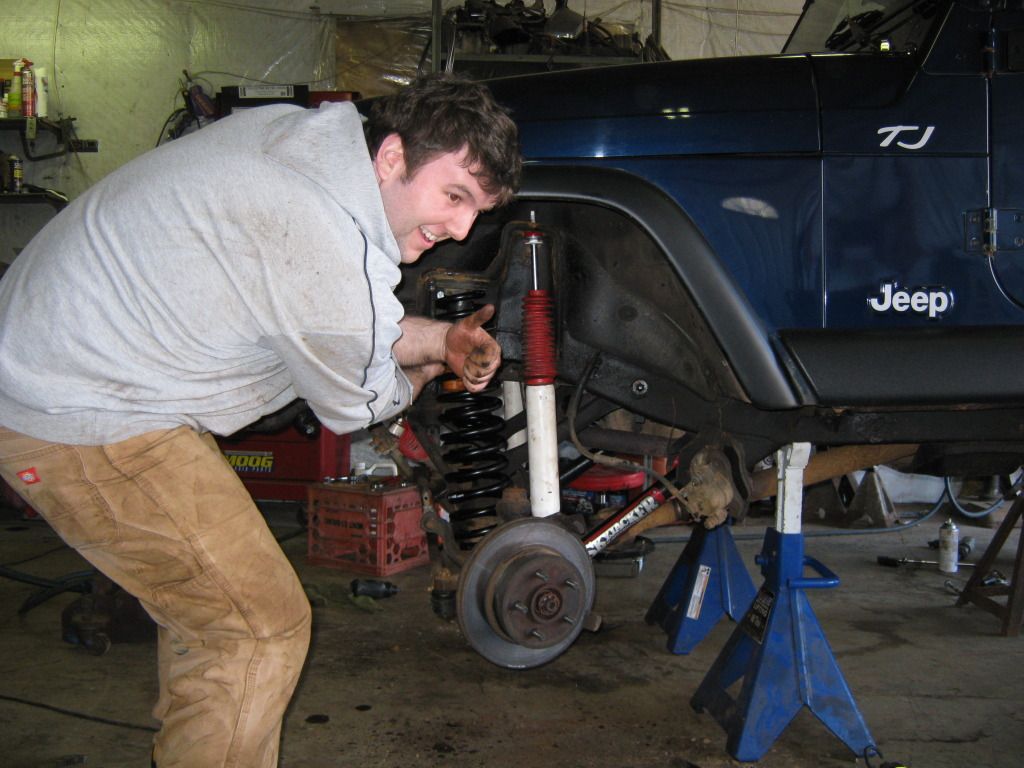 With the 31's still on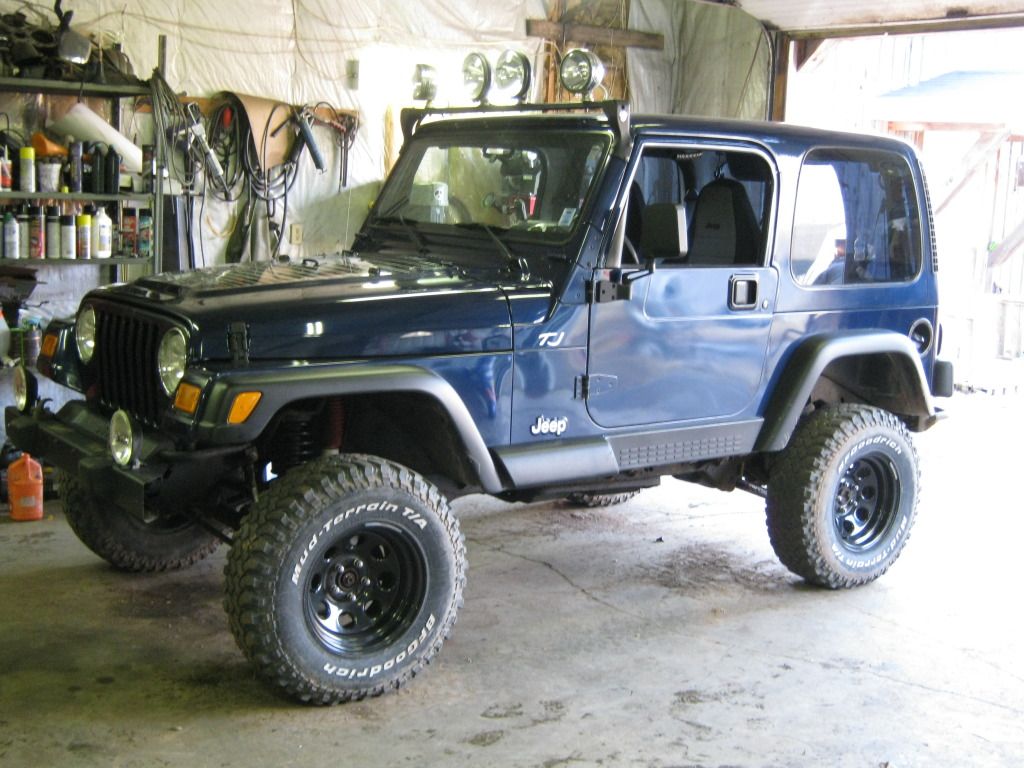 Not too bad! Must be the angle, it looks bigger than it is.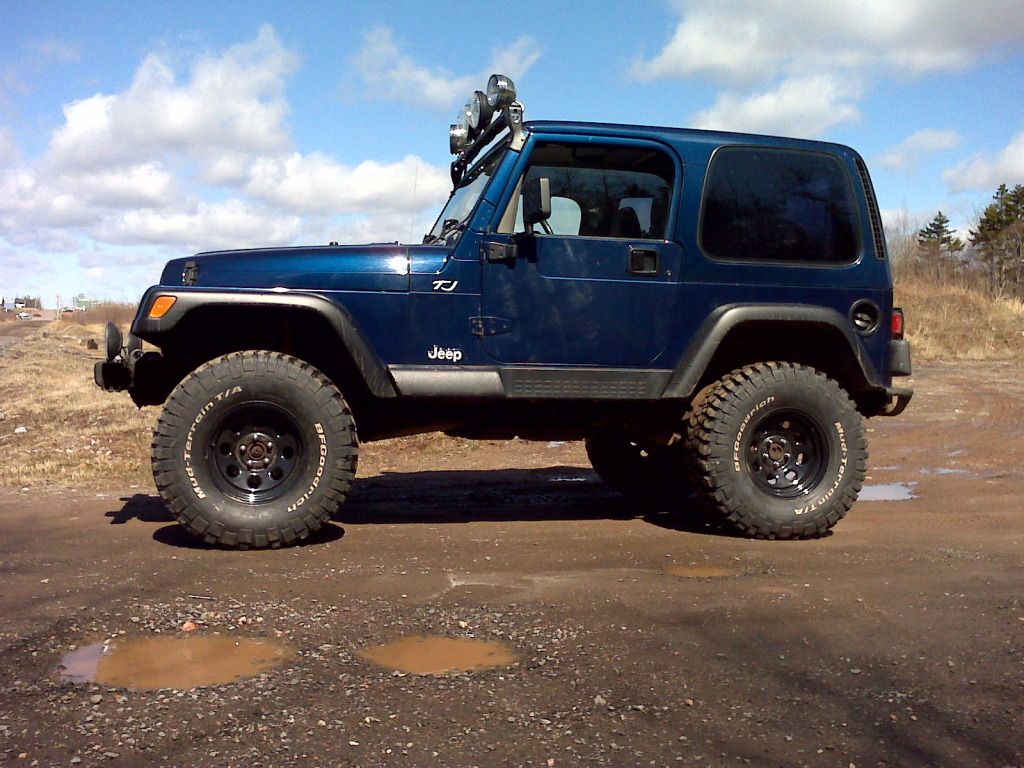 My first rocks!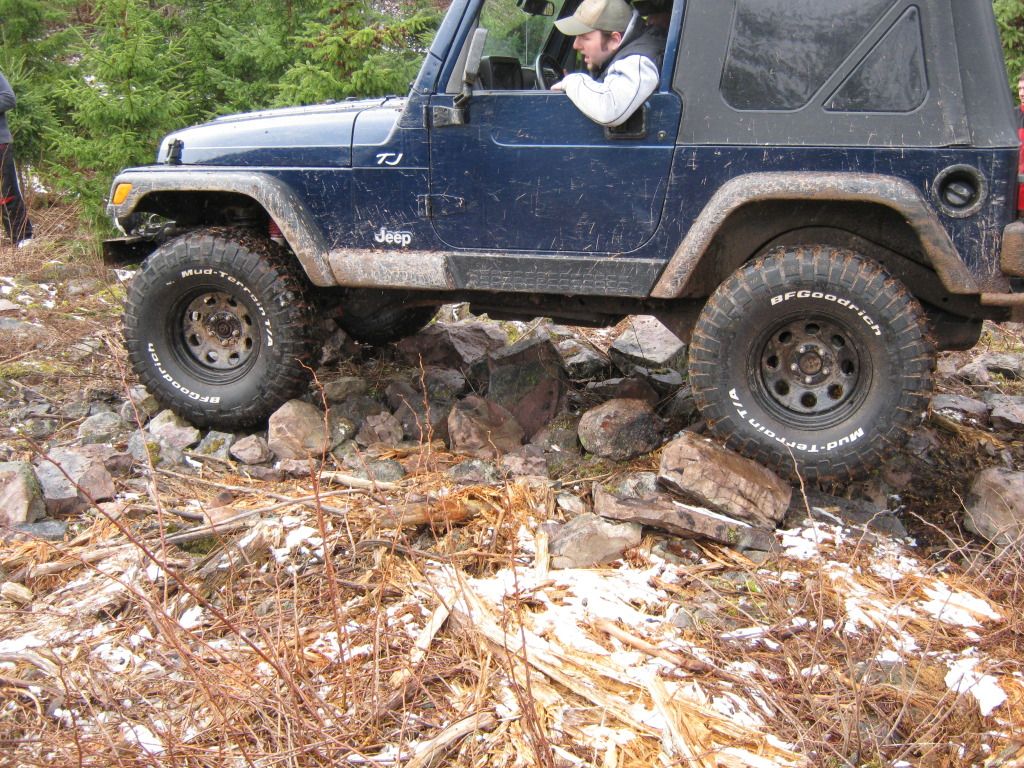 The Jeep hits 100k kilometers! 11/09/2009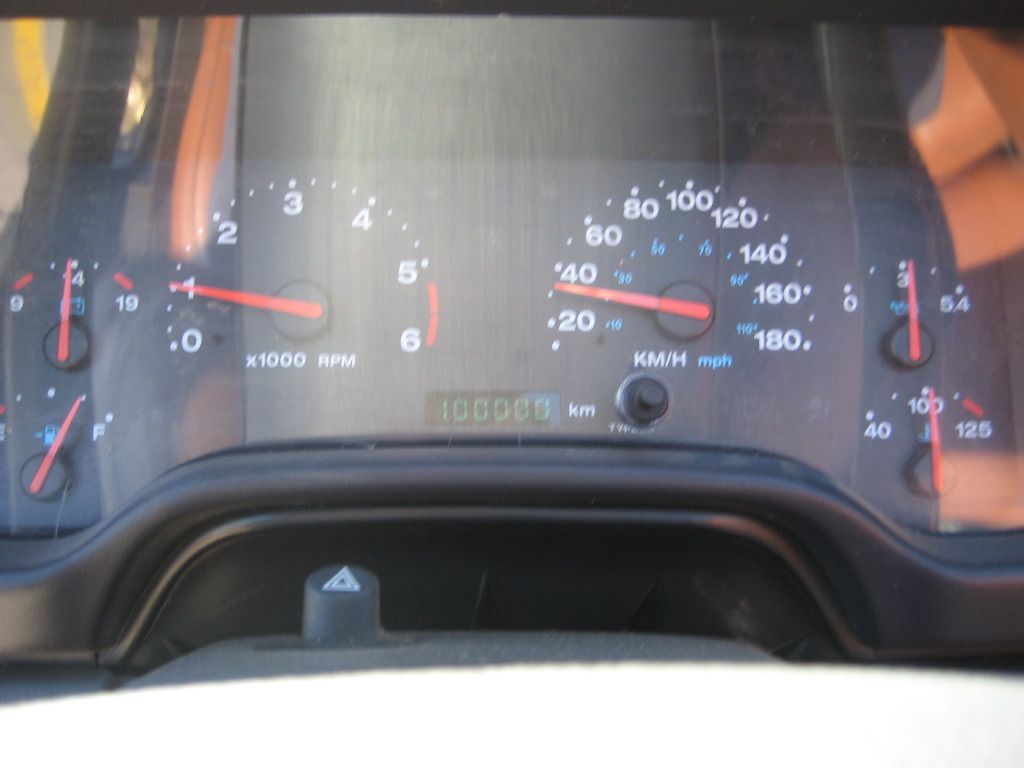 Next was a stinger and winch plate, Rubicon flares and BDS rock rails!
This brings us to the next segment. Lockers, fancy dancy rims, BIGGER tires and an 8.8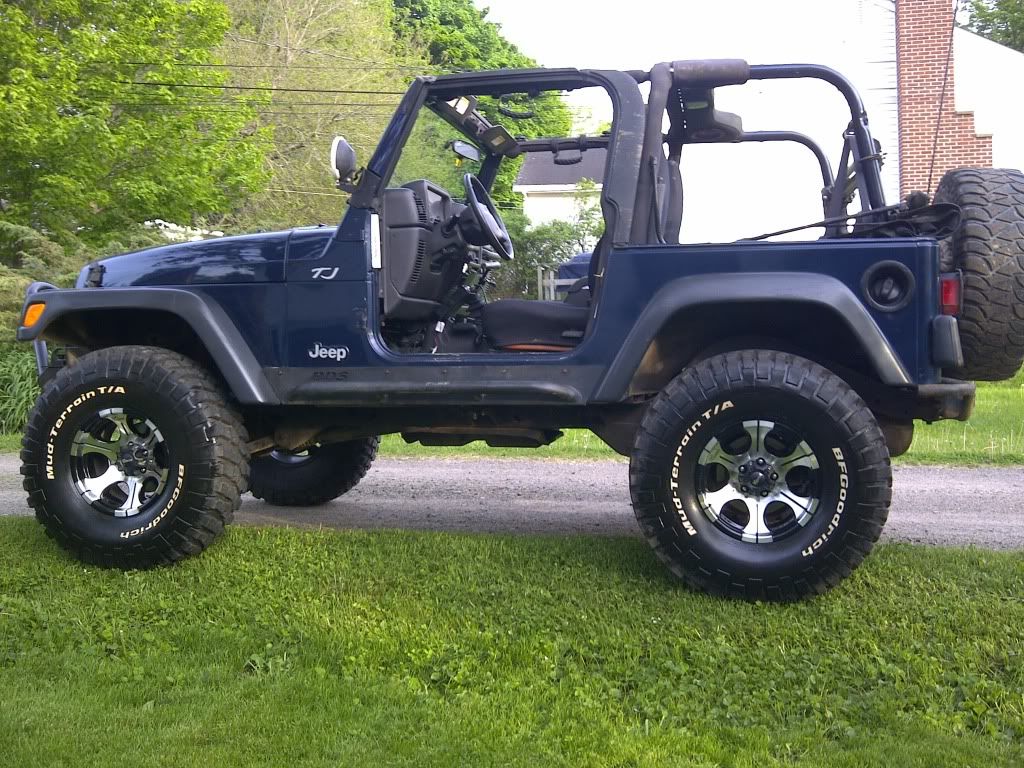 Making the 8.8 look new again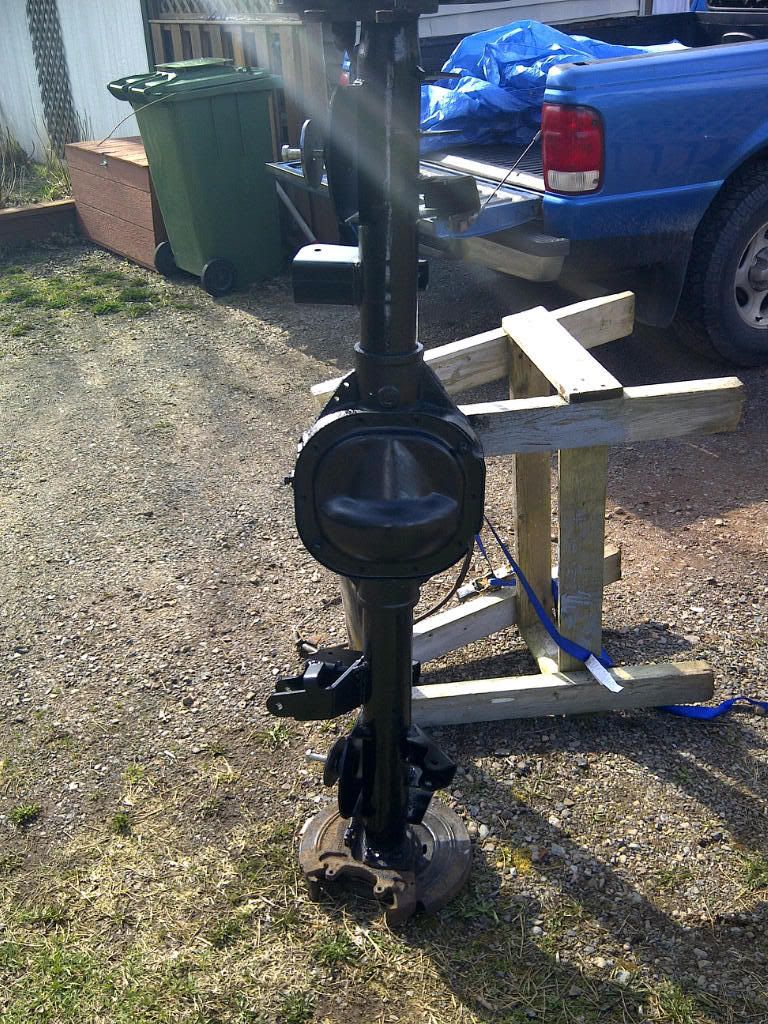 Hillary's not scared to get a little twisted! this was testing the hockey puck bump stops I had installed the night before.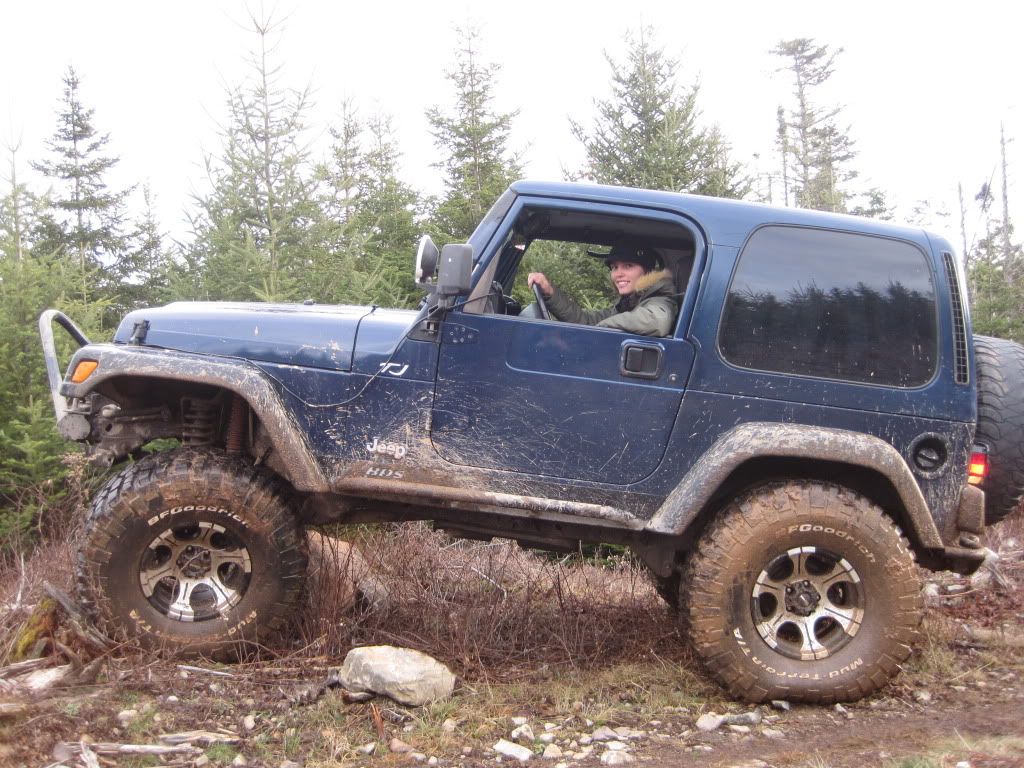 I wound up with Dick Cepek DC2's because they are the most awesome rim ever. Actually, I bought them because they were cheap, light aluminum rims. The flashy'ness doesn't really appeal to me but the price did at the time. Wrapped with 35" KM2's and spun by 4.56 gears and lock-right lockers front and rear.
Well we're basically caught up and onto the next segment of my Jeep which is the debuild! Stay tuned!